ABOUT US
-CLUB TSUKI-
Modern japanese themed nightclub & casino.
Founded by the FC with the dream of providing a great venue with heart and soul to those who seek to let go and make the best our of their Saturday night.Located in the Mist of Twintania, overlooking the ward and the beach, you can reach the club easily by Limsa Lominsa aetheryte.Live music, gambling, bar and dancers to keep you busy all night we always aim to provide the best and full TSUKI experience.Open every Saturday from 6-12 ST, with 1h pre-party starting at 5 ST to get you hyped and vibed for the night!Join us for TSUKI Saturday!
STAFF
Managers
Dancers
Art
Reception
Photographer
Dealer
Bartender
Security
Dancers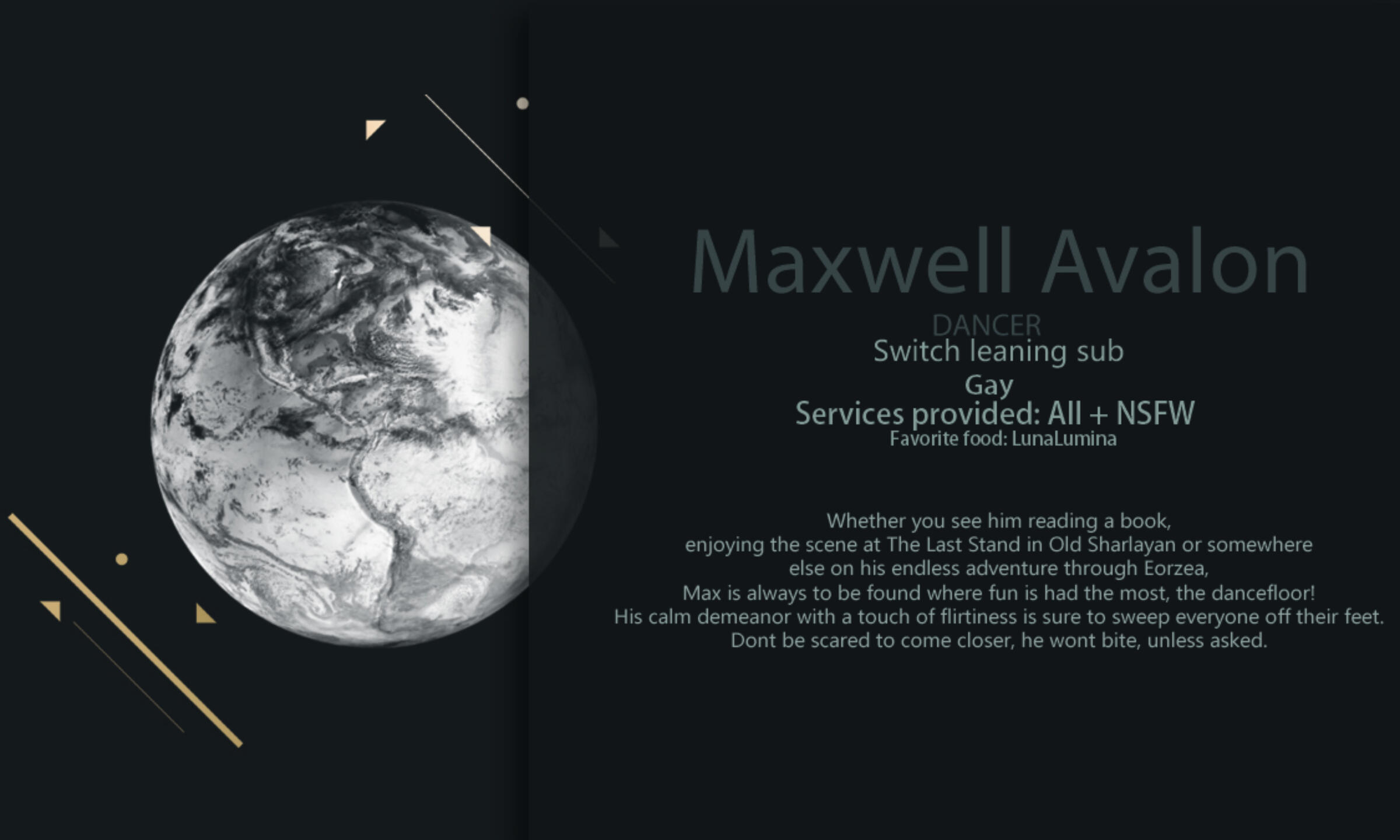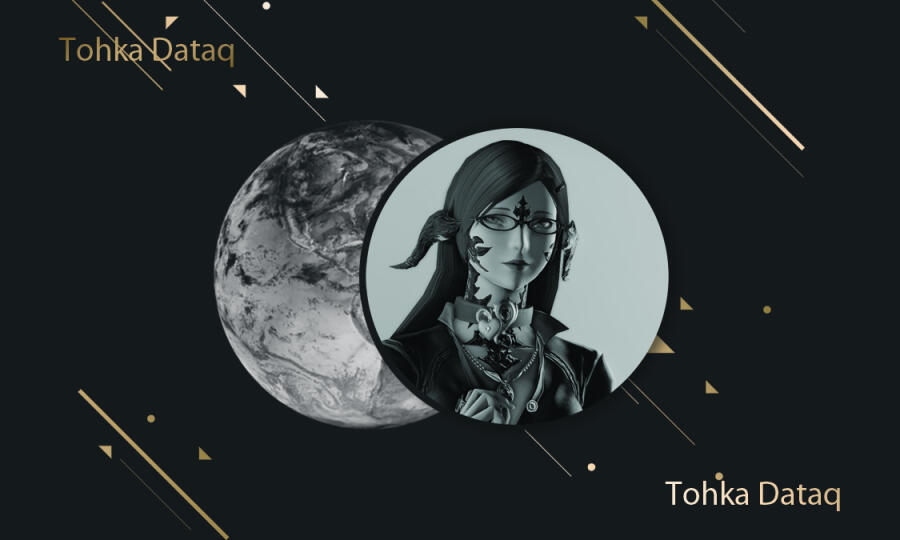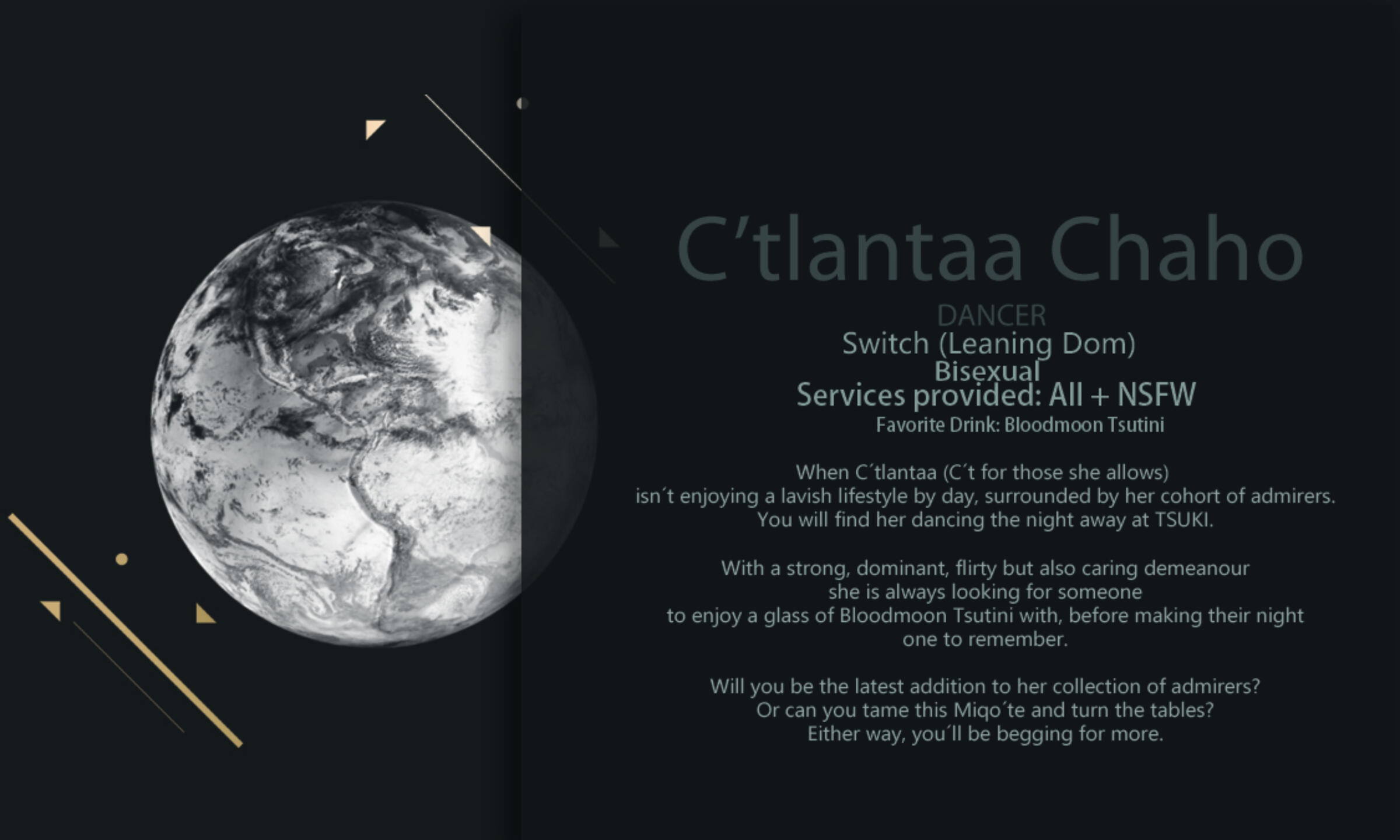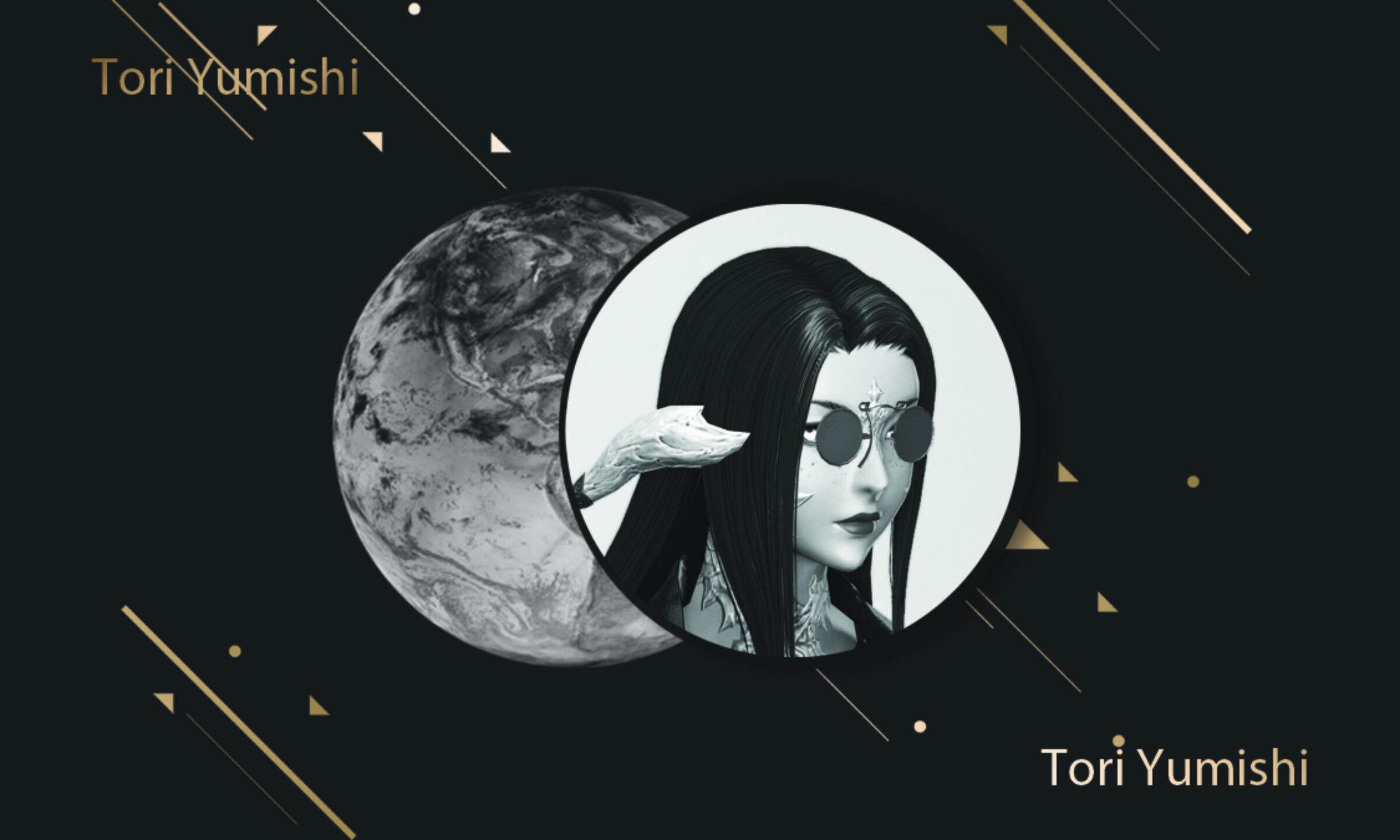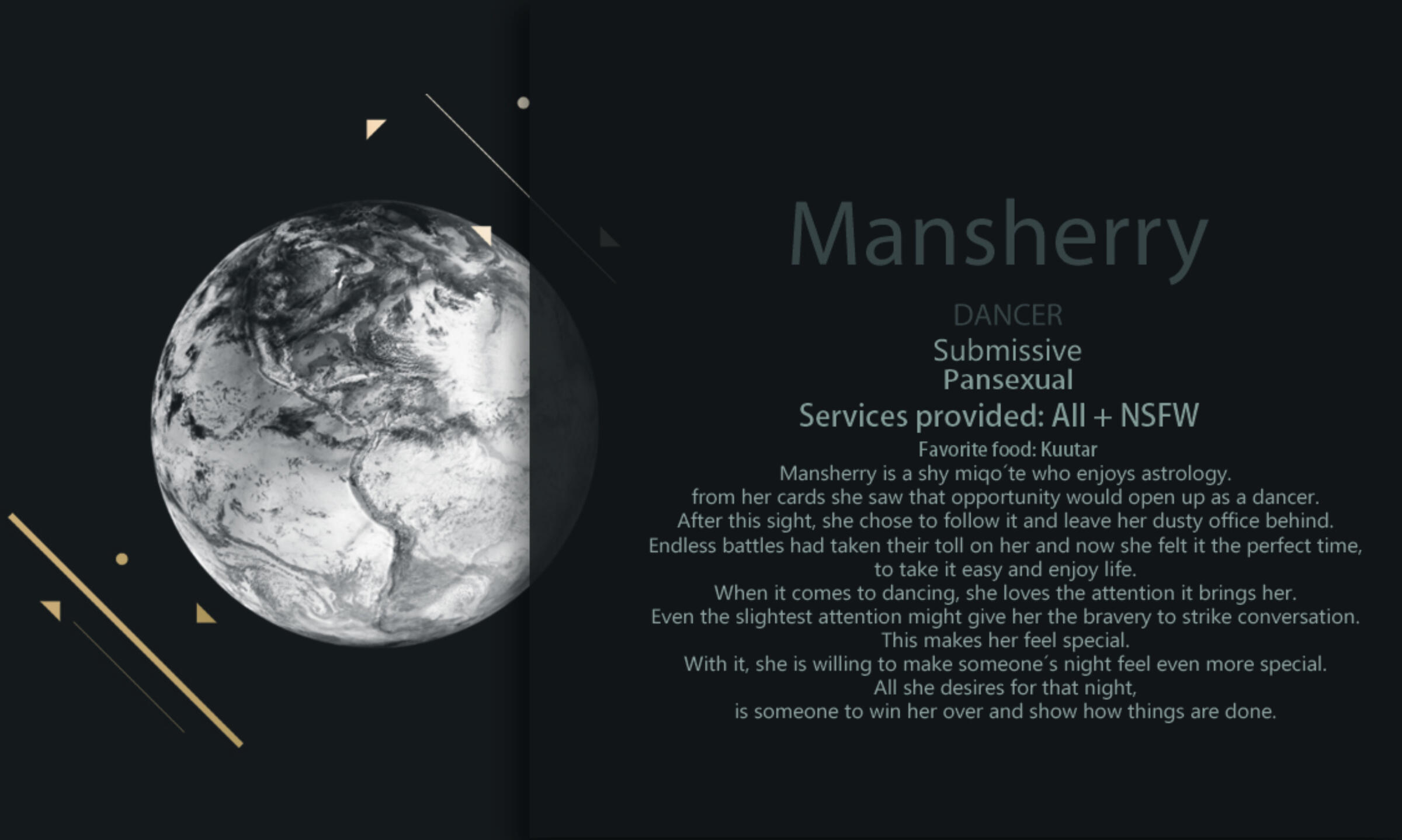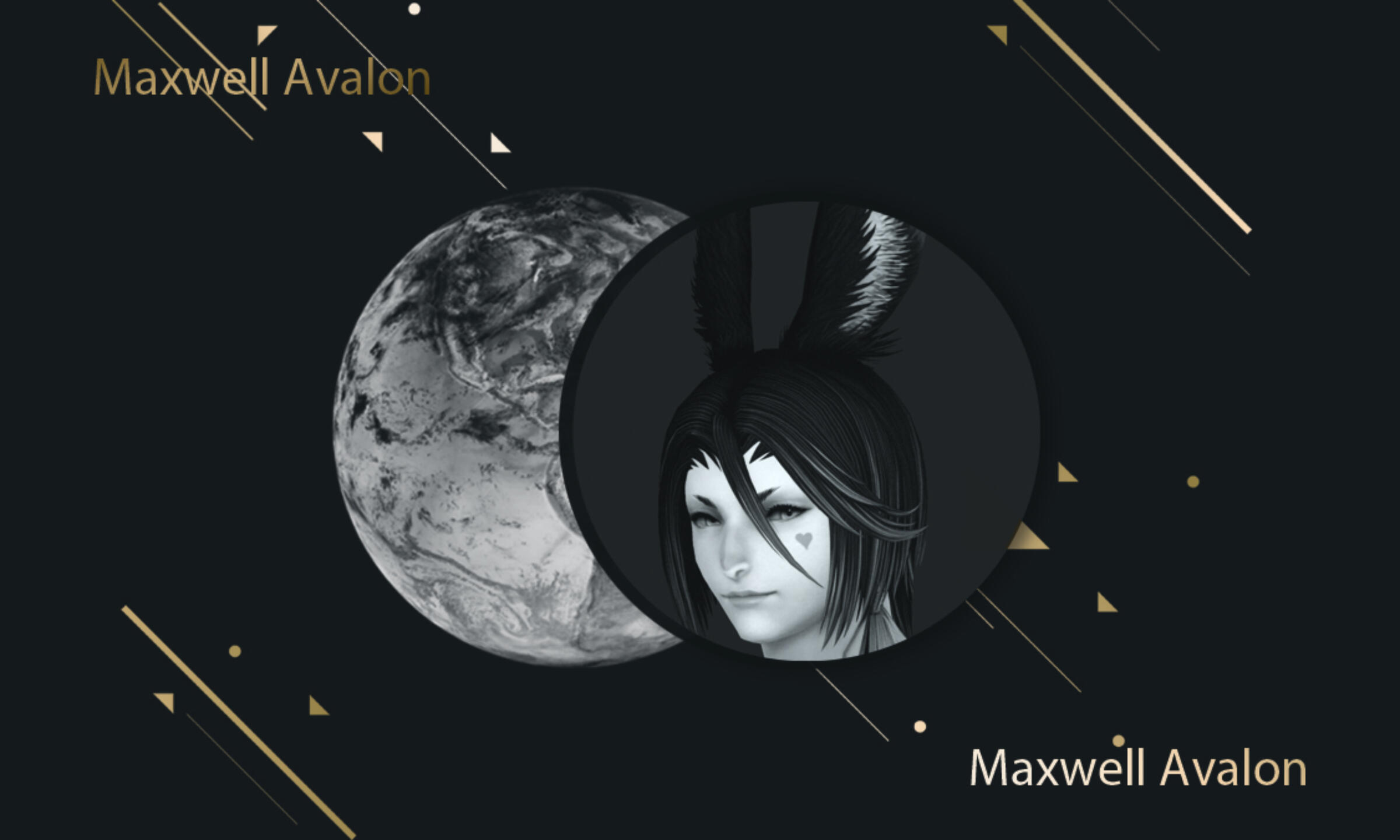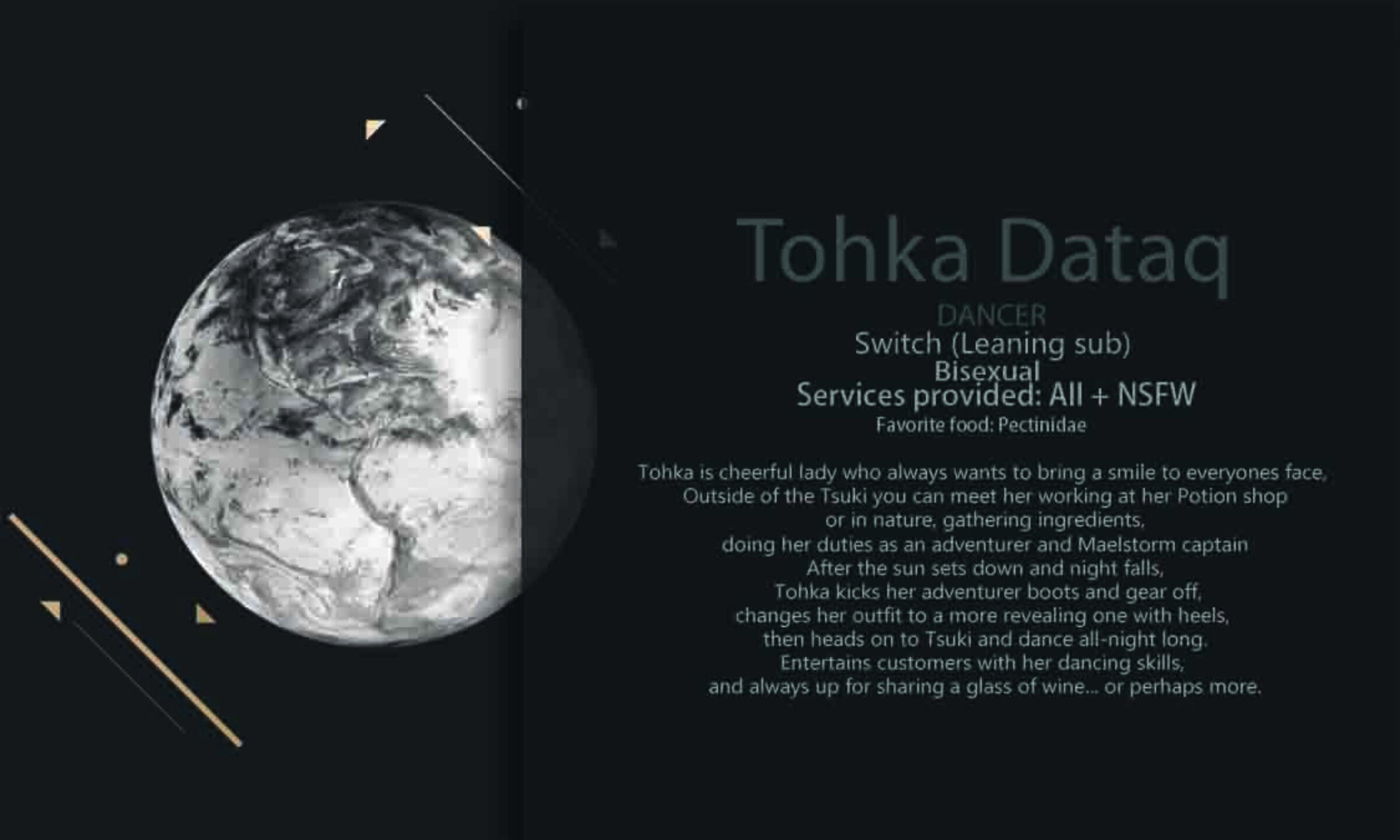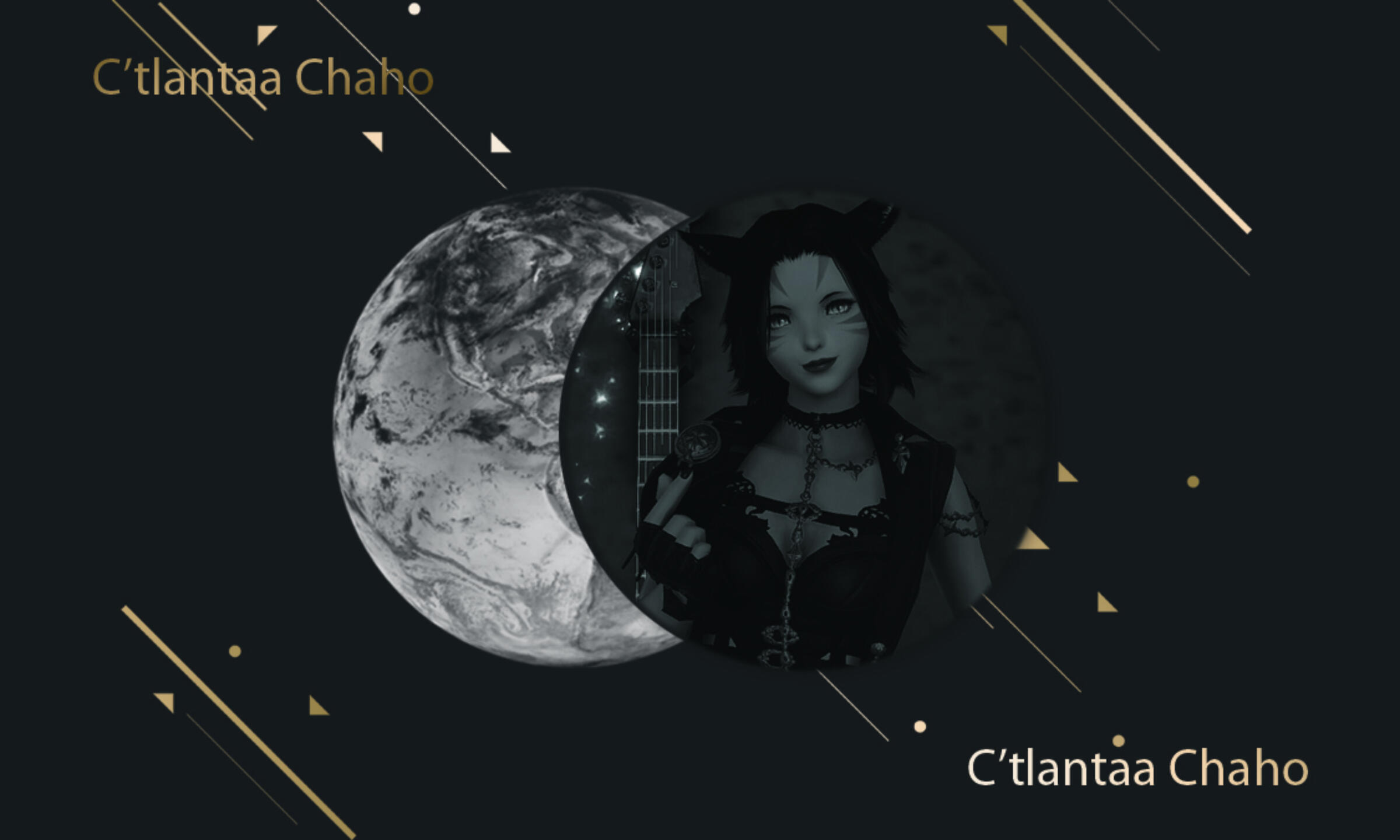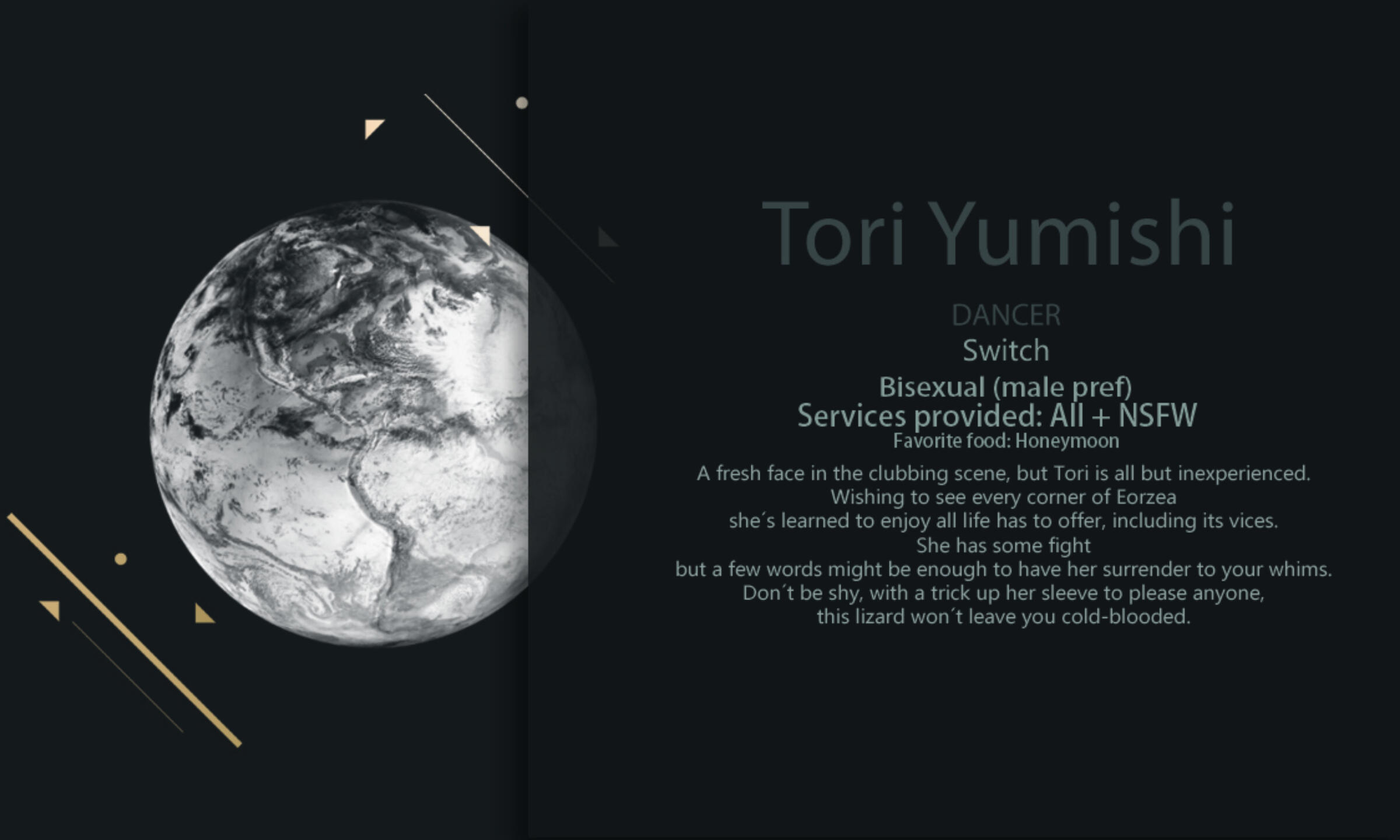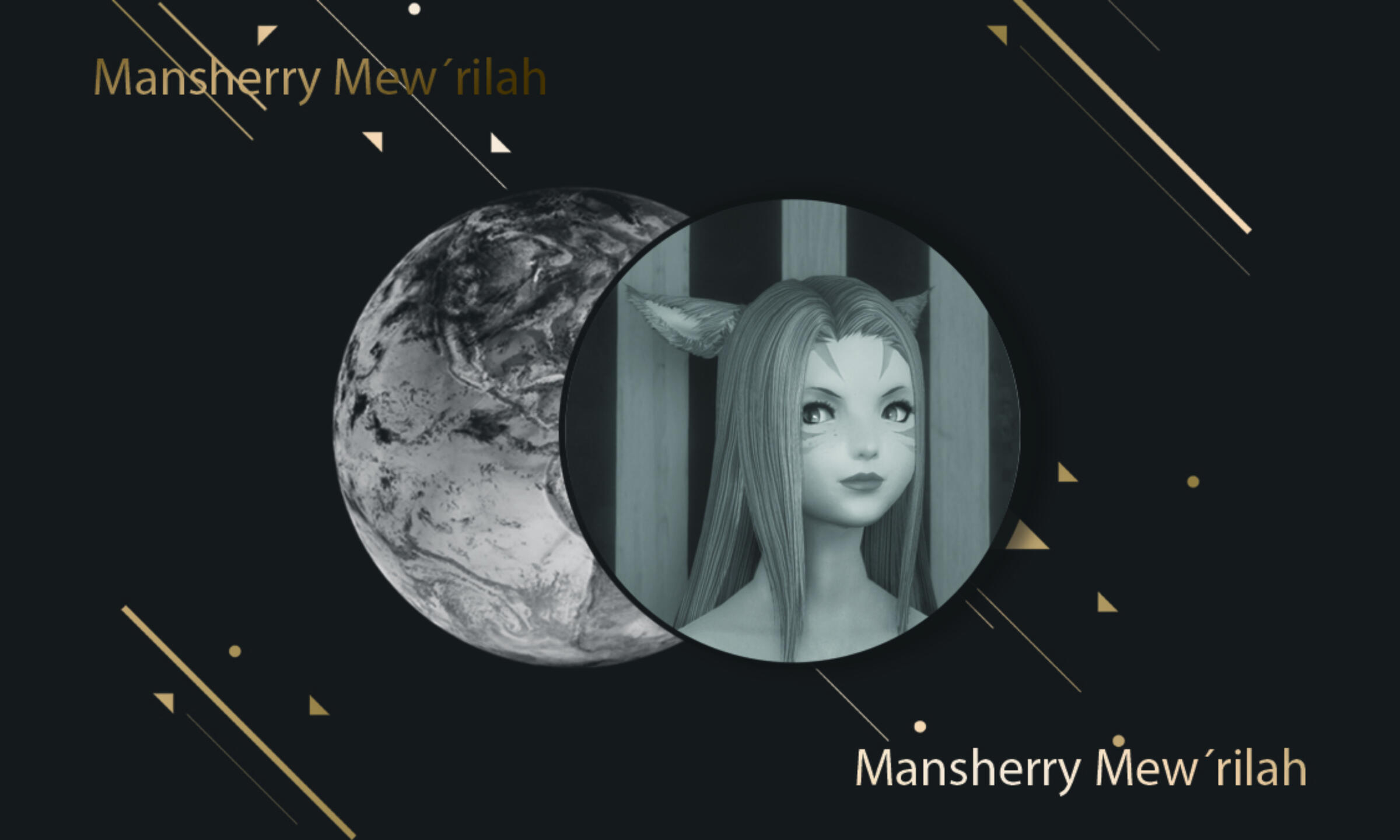 Menu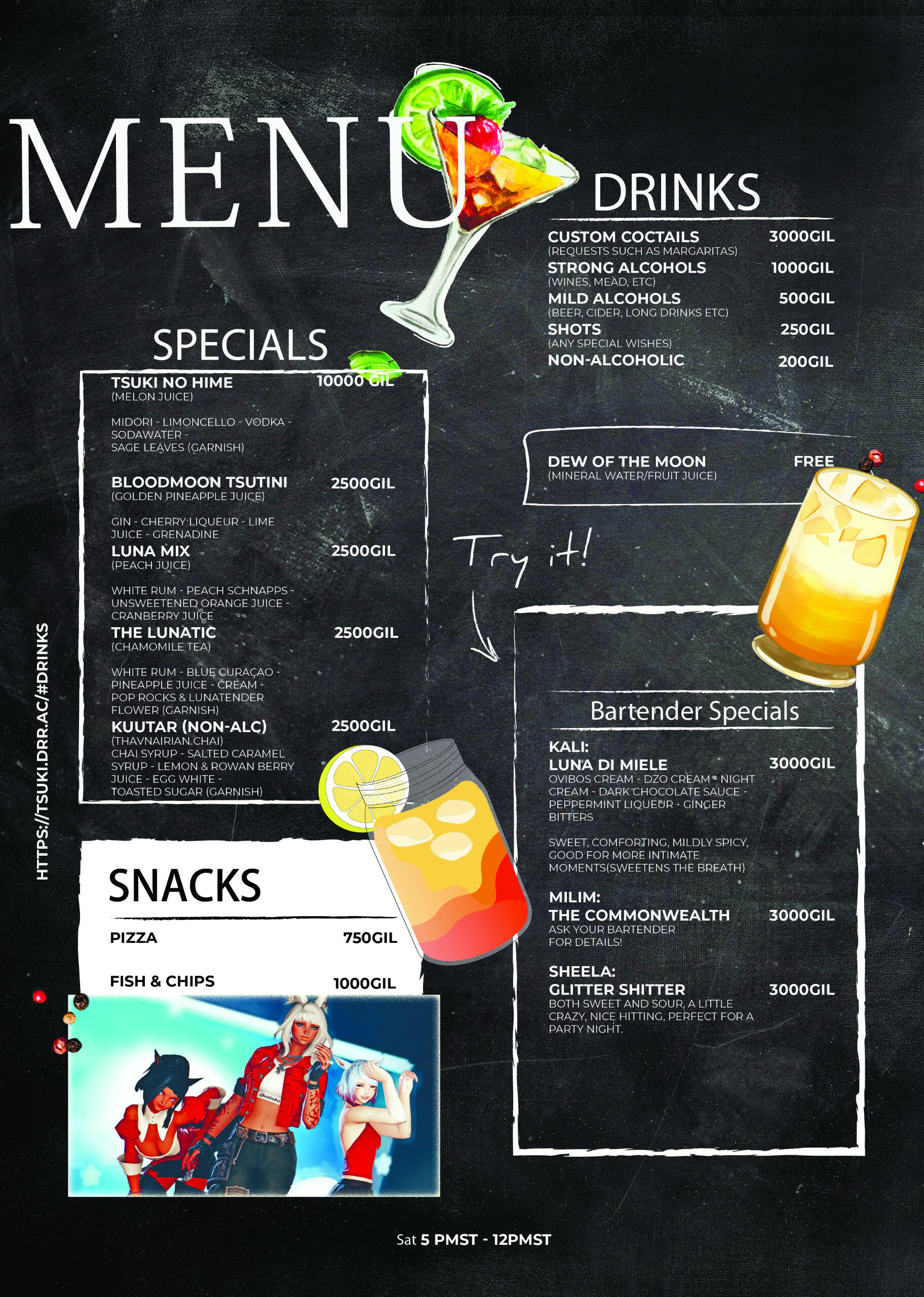 Services
New Services Offered:
GF/BF INTRO:
Introductory experience for people new to the clubbing scene.
For those that are completely new to the scene, but wish to engage and learn the etiquette and more.
Hand in hand with one of our dancers for up to 1hour.
30Min: 75K
ERP INTRO:
For those who have been curious about dabbling in ERP.
let one of our dancers take you by your hand and guide you through your first experience.
We promise you a night to remember, and leave you longing for more!
2 Hour intro (30min explaination+etiquette, 1Hour ERP, 30min pillowtalk/feedback) 500K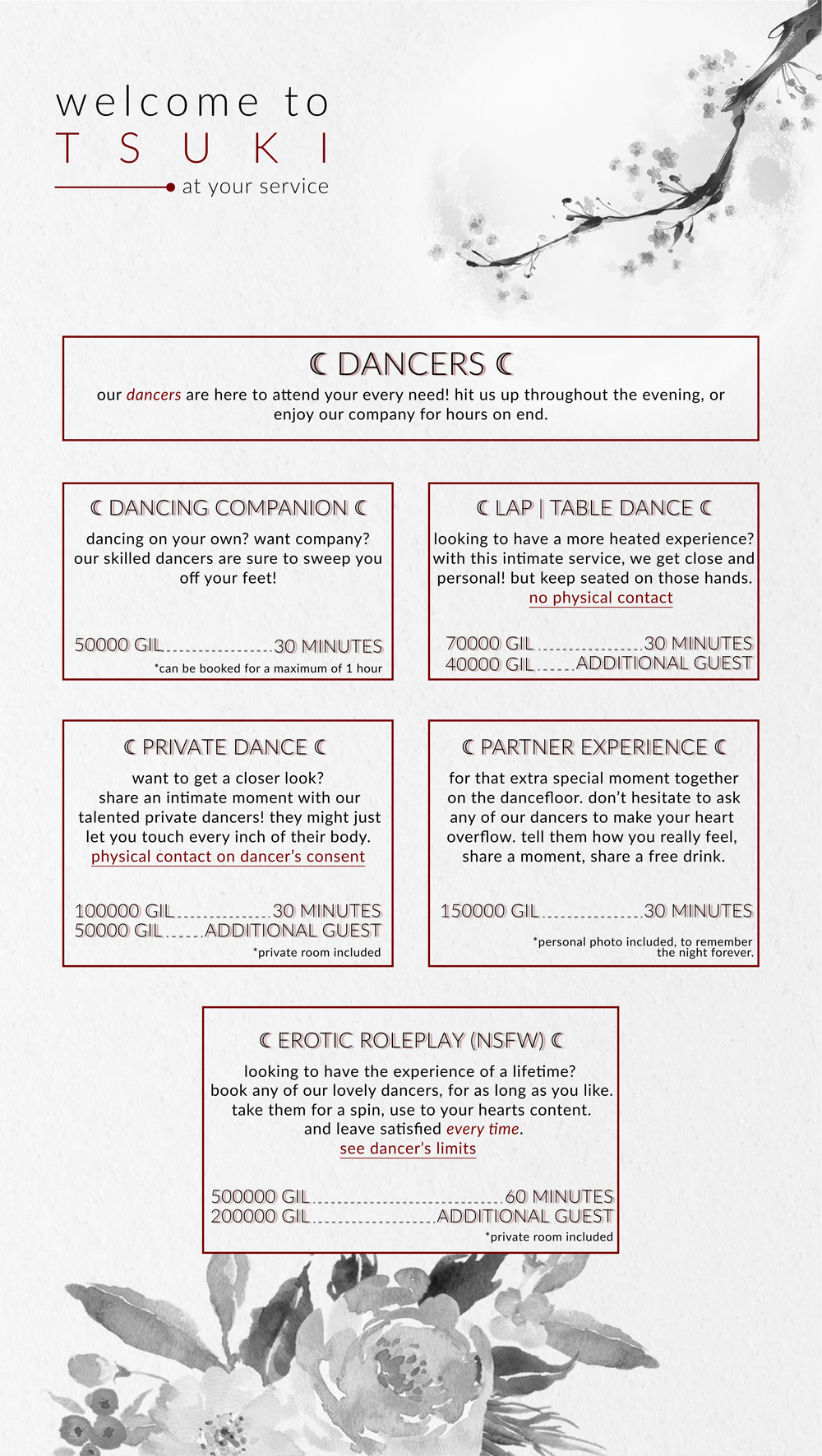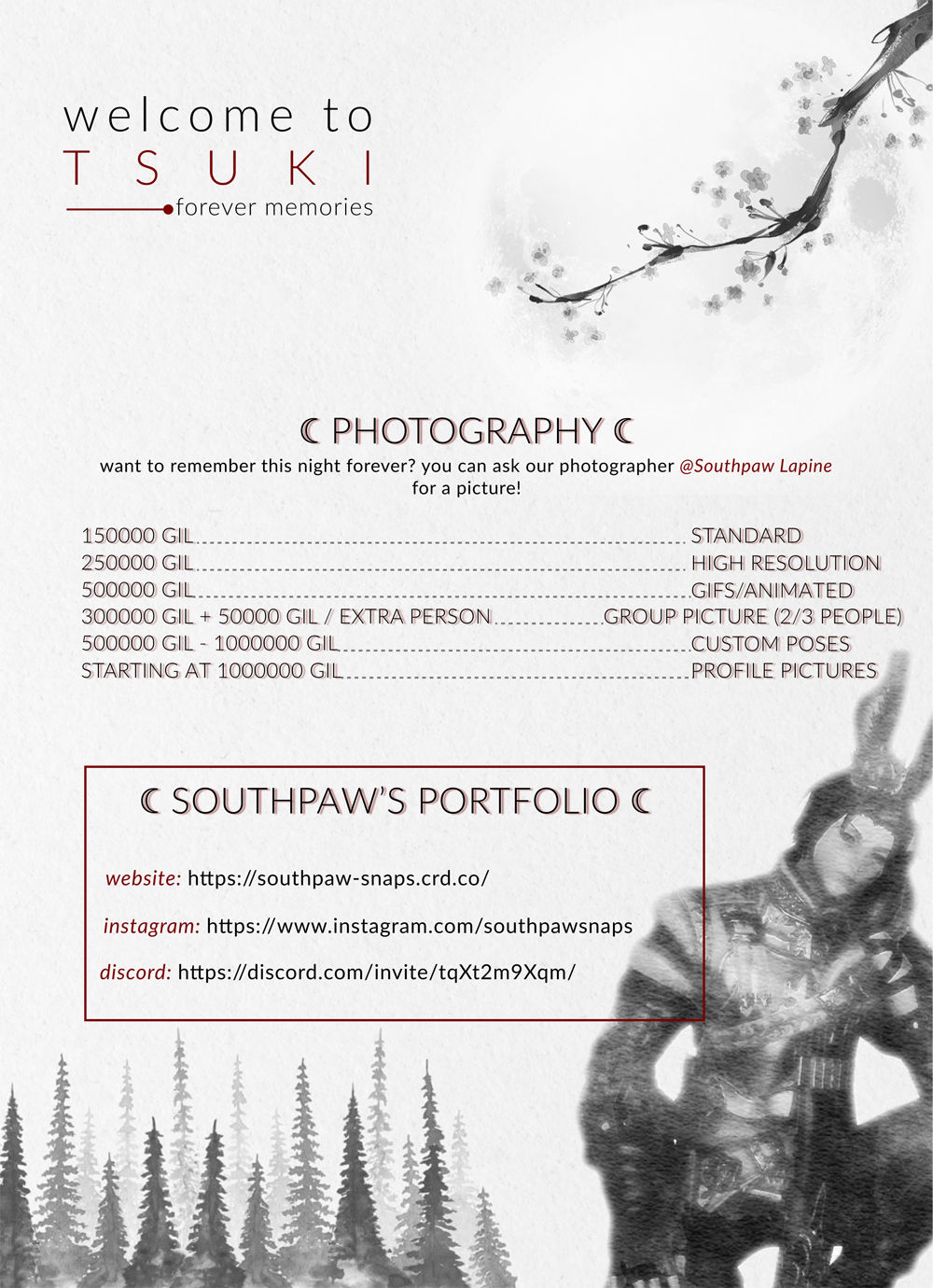 VIP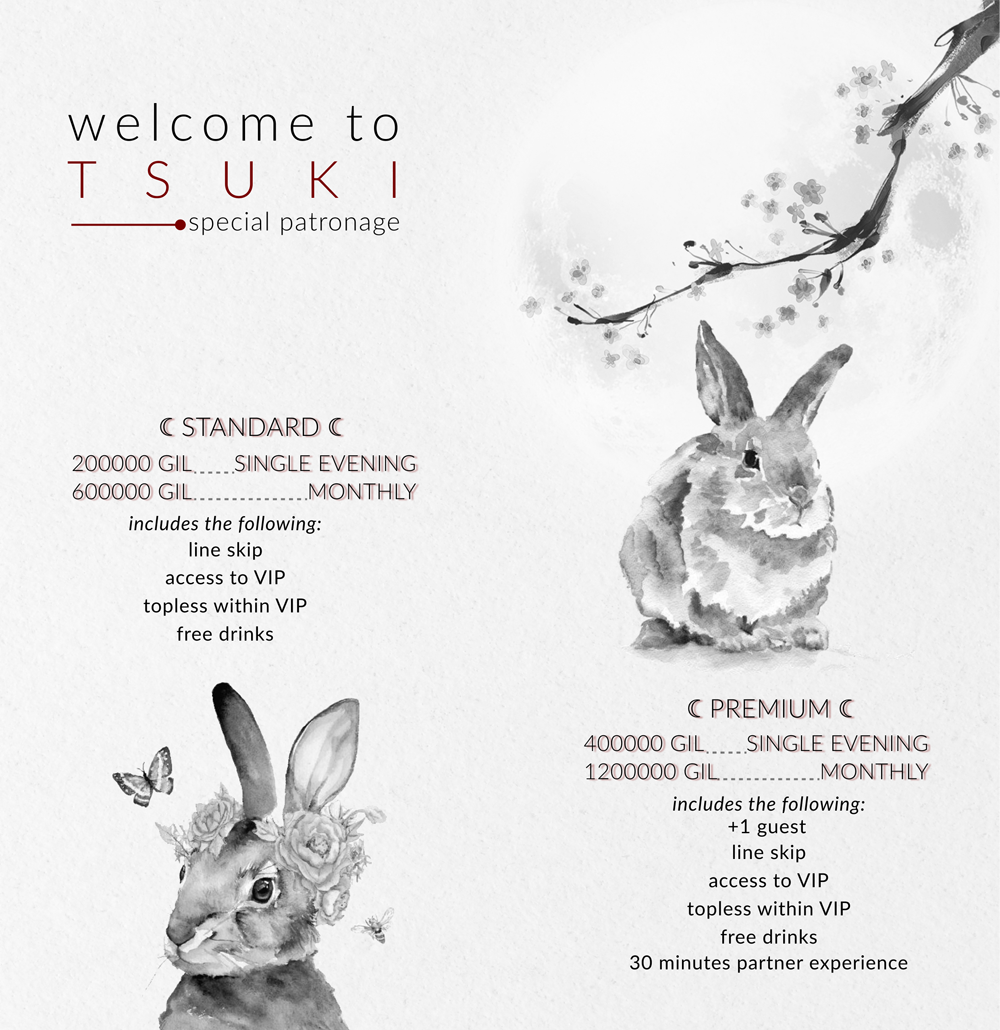 Casino
Guidelines:1. Please respect the dealer, and all other members of the table
the dealer has the right to kick you from the game.
Remember it's all fun and games at the casino!2. Do not spam the chat too much, but we encourage you to chat with your fellow players and make new friends3. Please stay seated during rounds, and do not switch seats.4.1 Once you trade gil to enter a round, you cannot leave the table or your entry is forfeited
if you have to disconnect for any reason mid-game, please make the Dealer aware
so they can quickly do your round first if need be.4.2 If you leave the party in error and rejoin straight away
this is fine as long as no rolls have occurred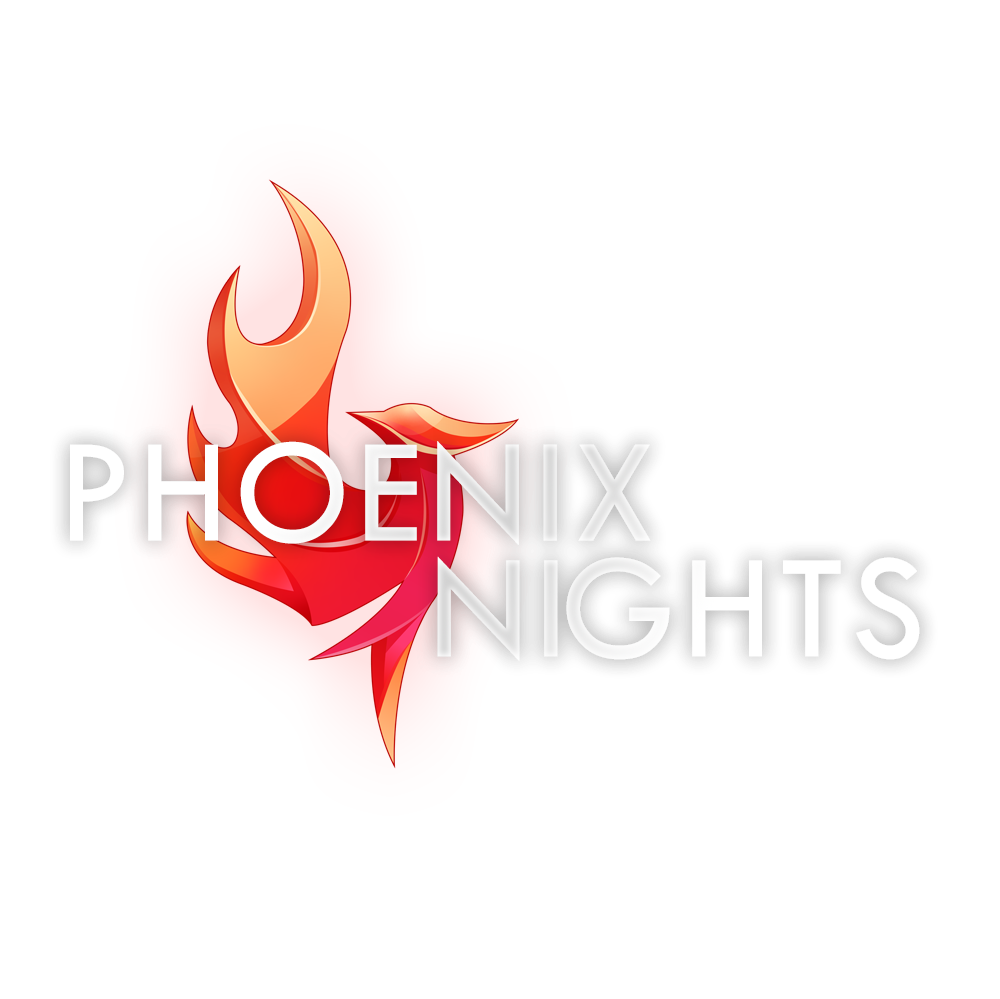 Phoenix Nights is a Roleplay Casino in the MMORPG FFXIV Online. FFXIVs Premier Gambling Destination, as featured on PC Gamer UK. Host to the biggest classics such as Blackjack and Poker. As our partner they provide Dealers with various games throughout every Saturday. Grab a drink from our bar, get yourself a dancer on each shoulder and let their games sweep you off your feet!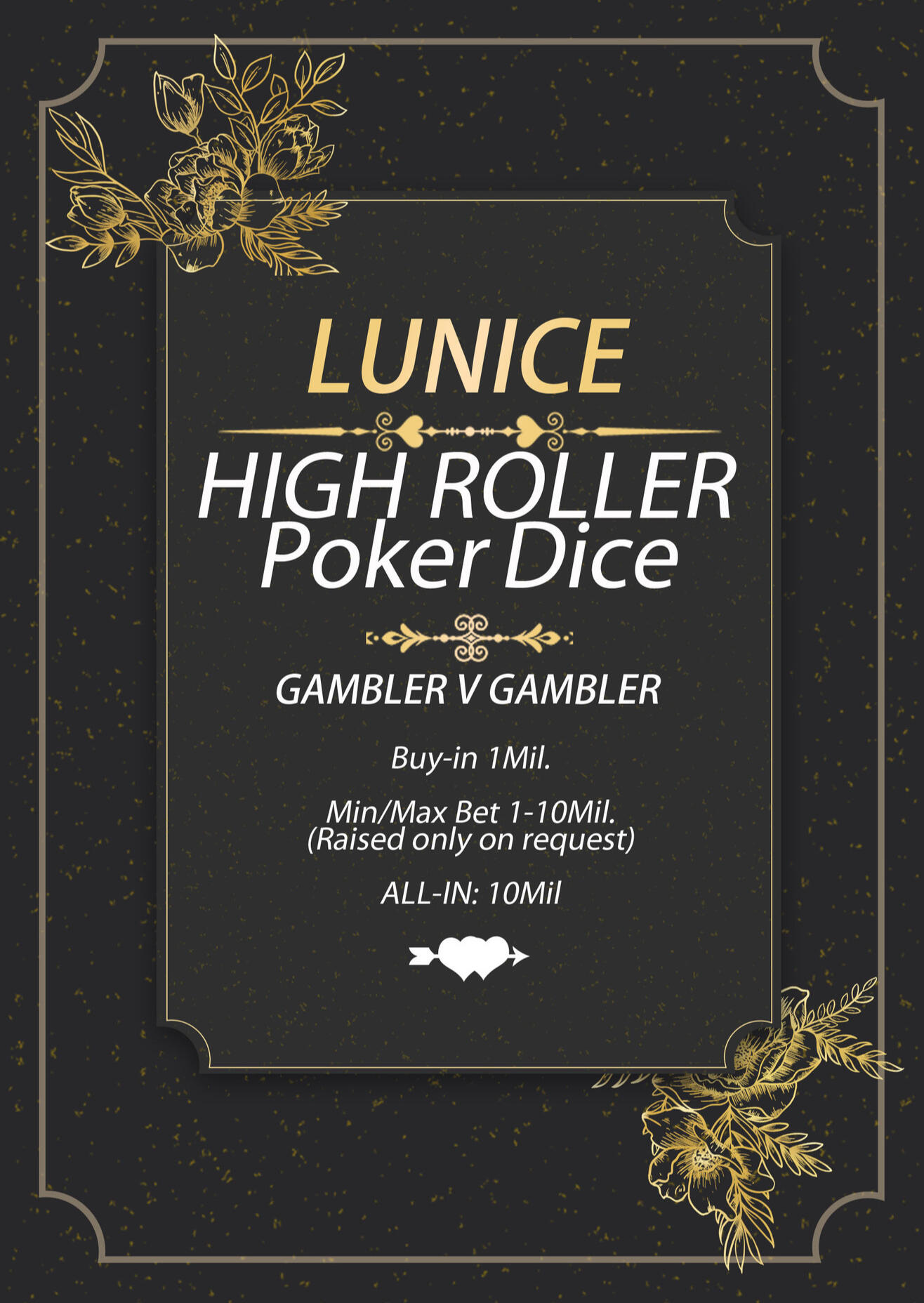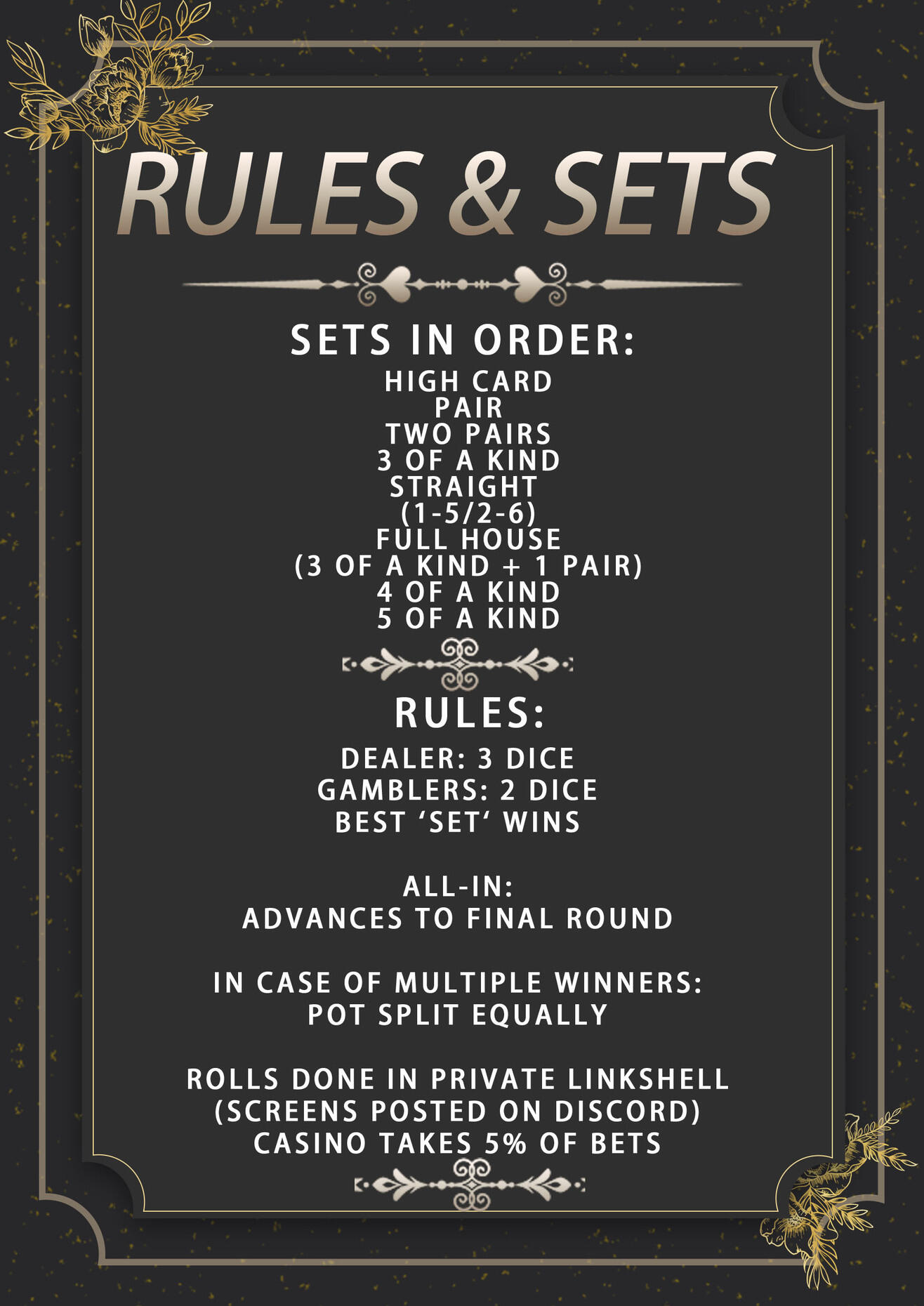 Rules
🌕 TSUKI Discord Rules! 🌕1. No Hate Speech. We aspire to keep this community friendly and respectful.
Anything Racist, Homophobic, Sexist, Xenophobic or otherwise seen as harshly offensive is Absolutely not welcome.2. Do not share any personal information.
For the safety of our community members any personal information about yourself or another party is strictly prohibited.3. Don't spam! Nice and simple.
Nobody wants to see a wall of messages, emotes or links.4. Keep all content posted or discussed relevant to the appropriate channel.5. Keep all NSFW content inside of the appropriate channels.
Please ensure any material posted is Tasteful and Proper. Pornography is not allowed.6. Don't get political!
We appreciate each of us has lives outside of the game but keep it light.
No heavy subjects and no politicism.🌑 Rules regarding our in-game venue 🌑1. No weapons or pets!
Hide them while you're in the club (Don't worry they'll be fine!)2. Turn off your /emotelog.
Things might get a little spammy otherwise!3. Dress appropriately, fit the club theme for the evening!
No nudity (Unless you've paid for it of course!)4. Do not Harass staff.
We are here to help you enjoy your night!
Respect us and we'll make sure everybody has a great time!5. Respect our dancers!
Everybody has their limits so don't push theirs!6. Listen to our staff.
If you are urged to follow our rules
by staff members,
please do so.
Artists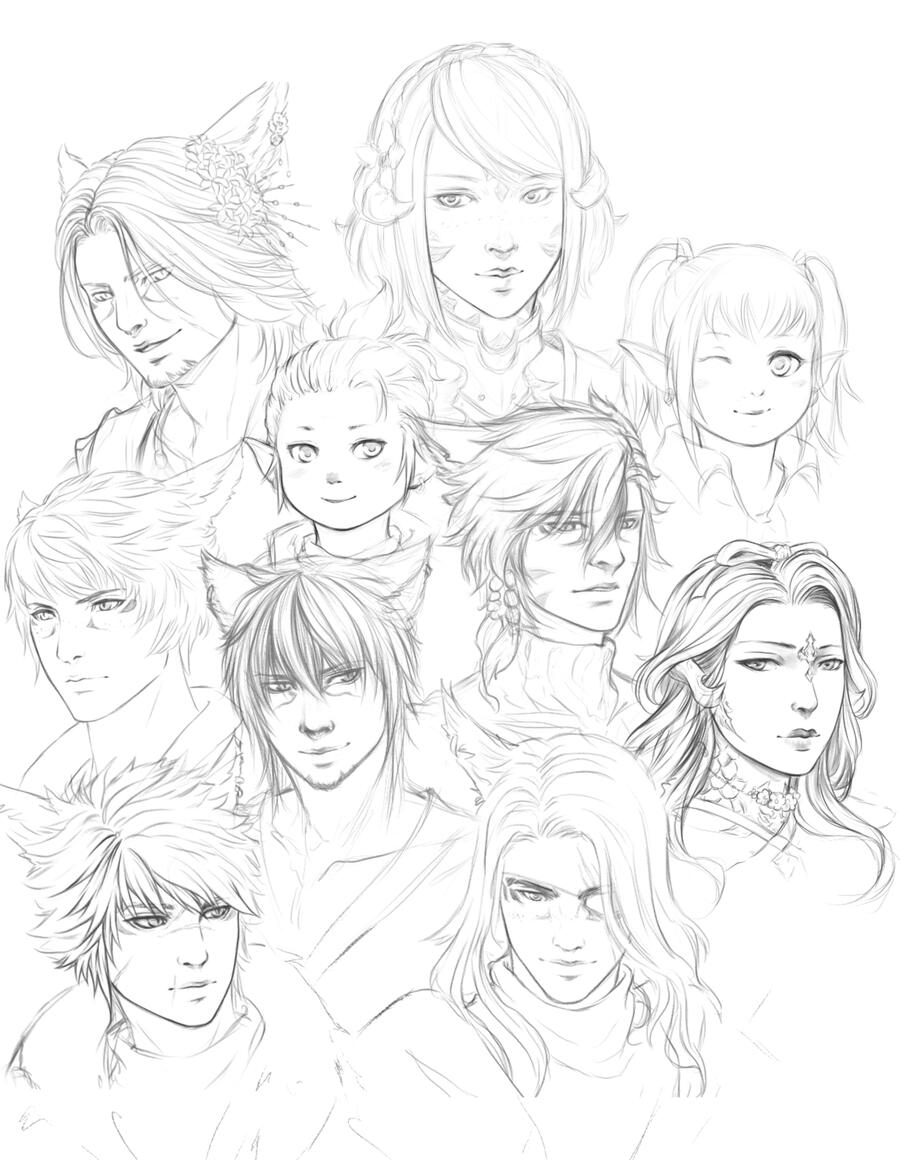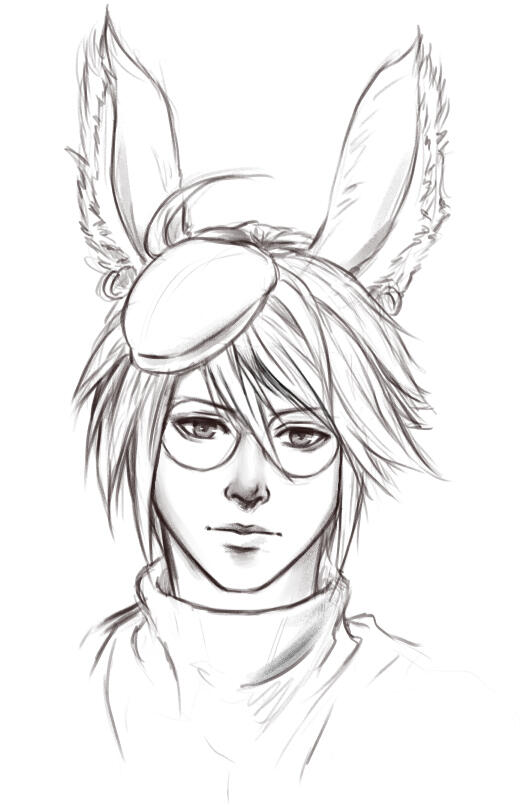 Our Resident artist provides sketches throughout the venue.
Pre-Bookings handled through @Southpaw Lapine on discord.
Limit of 3 sketches a night.
Commissions reset every saturday.
Average of 30-50mins to finish depending on complexity.
5.000.000Gil
Resident DJs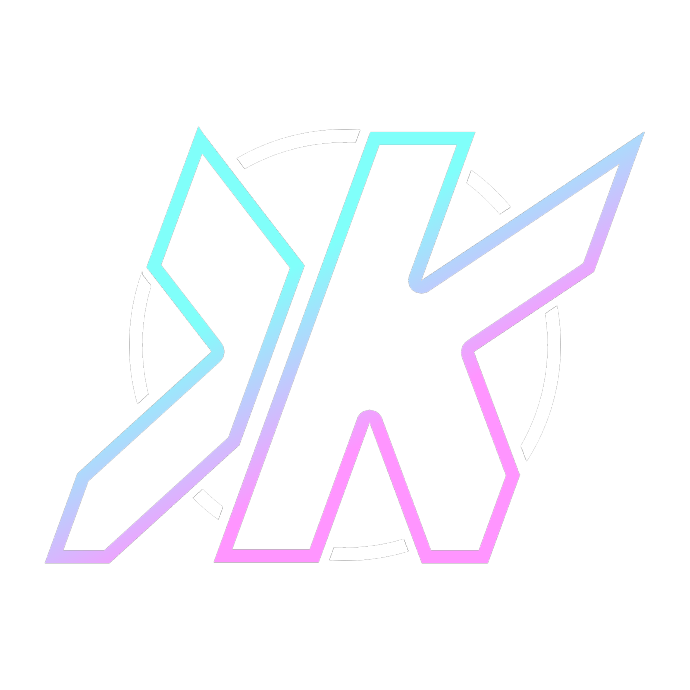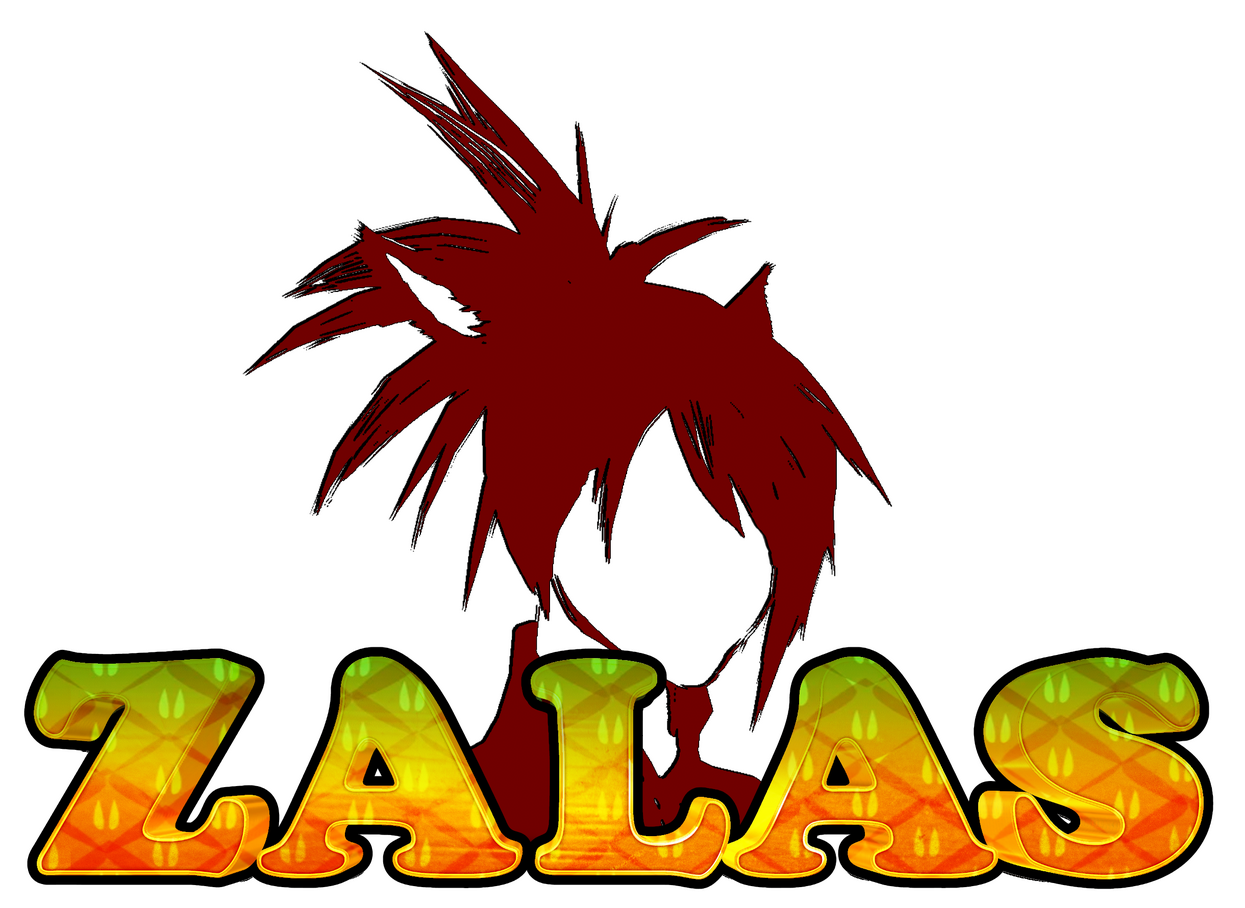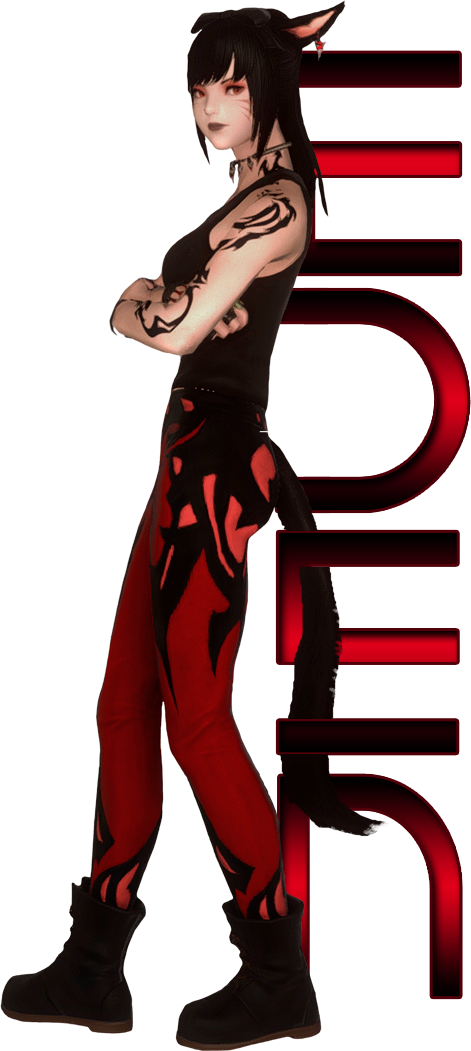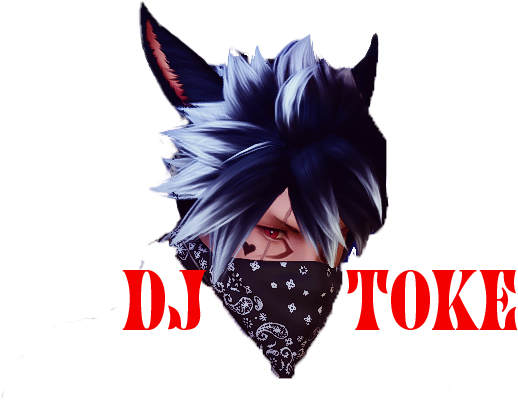 I'm Eden.
I was a real world club DJ around the turn of the millennium (eeek!) eventually I had to stop because, well life happens!
Hard trance both now and then, is and always will be my first love as far as music is concerned.
When I stumbled across the club scene here in FF around 18 months ago.
I found a life I thought I had said goodbye to and have loved it ever since!
Endless Night Verified Live Mix DJ
Plays on: Chaos/Light
Genres: Hard Trance, Psy Trance, Trance with the occasional side dish of Techno and House.
Twitch: https://www.twitch.tv/eden_dj
Discord: https://discord.gg/UksenmxJKV
Booking info: Via my discord or my booking managers:
Light Nith - @Nith'ira Kaz'ior#9610
Chaos Zari - @Zari#4444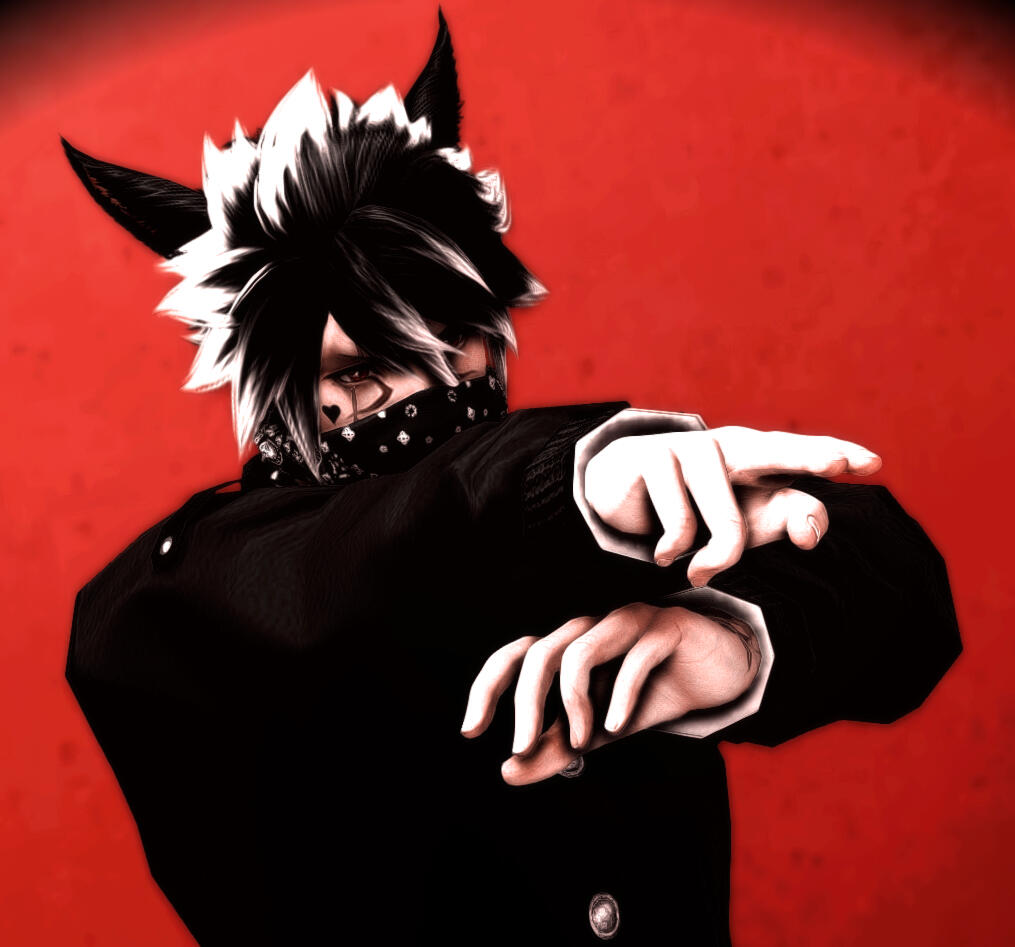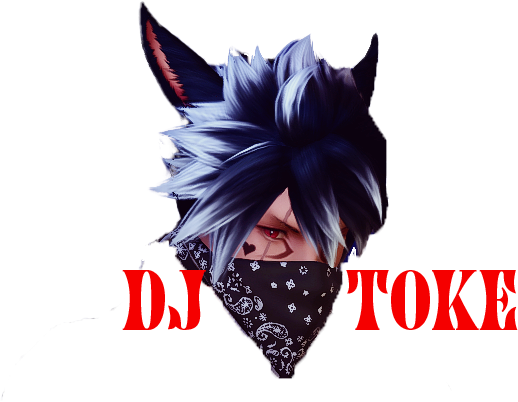 My name is Toke!
I'm an Aspiring DJ, teaching myself.
Music has always been a staple of my life, and the one coping mechanism I can go to for serenity after everything I've been through.
I'm just happy to be a part of this INCREDIBLE community.
Plays on: EU/NA Servers
Genres: Hardstyle, Drum & Bass, PHONK, Trance, House (Bass house, speed house. etc.). Dubstep, Trap, working on finding enough Dark Synth.
Preferred Genres: Hardstyle, Drum & Bass, Speedhouse/house.
Twitch: https://www.twitch.tv/dj_toke
Discord: https://discord.gg/P6qQEqnCde
Booking info: bookings are done by contacting me directly on discord, and via my server.
OR contact my lovely Manager is Shishiro#4170

Hey Everyone it's me Kari!
i've started playing Final in Summer last year and thanks to some of my FC Members i got dragged into Clubbing very fast.
I quickly enjoyed the whole vibe around it and went clubbing every day.
I made Friends, had fun times and fell in love with some DJ's.
Since Music has been my passion for the last 10 years I've started Djing myself in January 2022 and had my first Debut in the first week of February.
From there it's been a wild ride and i even managed to gather some irl DJing experience.
I don't prefer one genre in particular so you can always expect something different from me.
Hope to see you all very soon so we can vibe together :3
Plays on: EU/OCE/NA
Genres: DnB / Drumstep , UK Hardcore, Hardstyle - up to frenchcore, Hard dance, Dubstep, Speedhouse, Future bass, Most house genres (Electric, bass, progressive)
Twitch: https://www.twitch.tv/karikohaku
Mixcloud: https://www.mixcloud.com/KariKohaku/
Booking info:
https://karikohaku.youcanbook.me/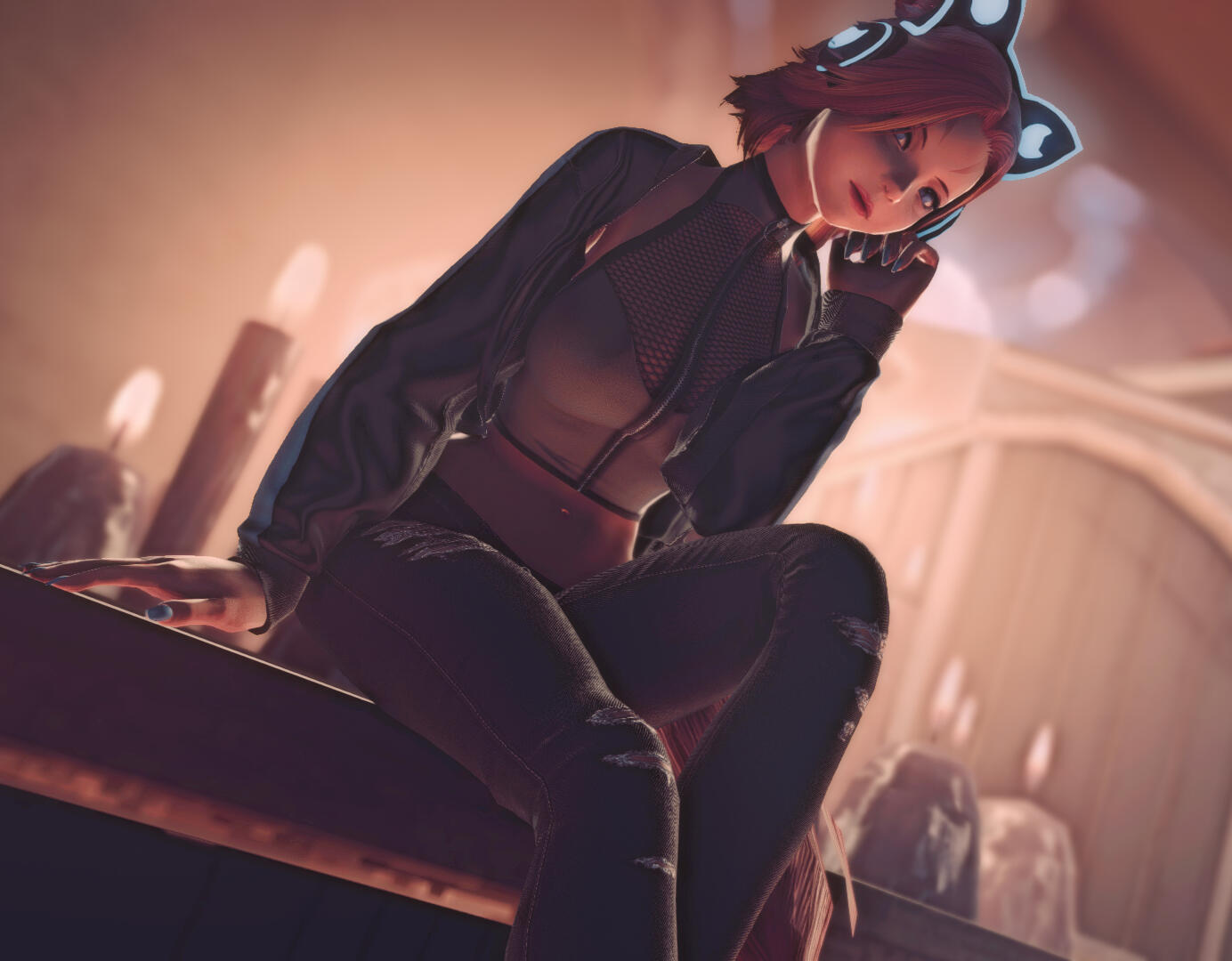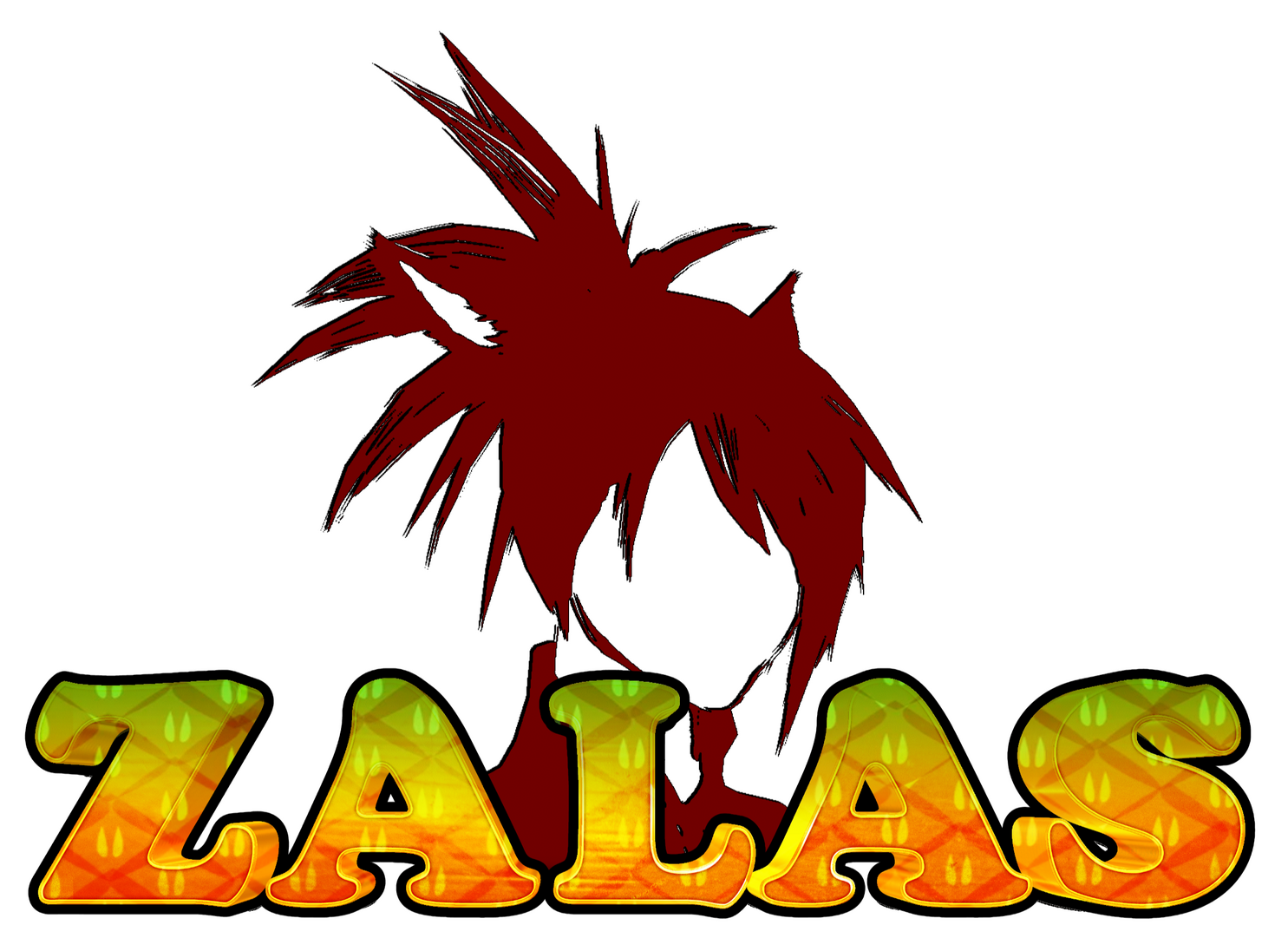 Hey everyone, I'm Zalas!
I started DJing around the beginning of 2022, mostly with the help of all-knowing Sensei YouTube. For me, music and the surrounding events represent a balance against all the seriousness of life. A place to completely disconnect, let the music take you away and let you be somewhere else, or someone else, for a little while. For the longest time I toyed with the idea of trying out DJing, and I'm glad I finally picked it up. Through it, I hope to contribute to our own small getaway places, be it at TSUKI or through music alone.
Endless Nights Verified Live DJ
Plays on Light/Chaos
Preferred genres: Psytrance, Tech House, Techno, and most things adjacent
Twitch: www.twitch.tv/dj_zalas
Booking info: via discord (you can find me on the TSUKI discord server)